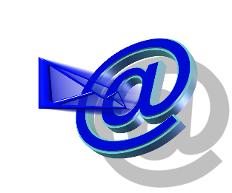 11
Jahan's Anniversary Email Log
Shared here unedited and in the order received
Dear Zaman,
It's an honor to receive this loving email. I will be with all of you in spirit to celebrate the special, one of a kind being rightly called "Jahan".
In deep gratitude,
Sima
ــــــــــــــــــــــــــــــــــــــــــــــــــــــــــــــــــــــــــــــــــ
I missed her.
Sümeyye Kocaman
ــــــــــــــــــــــــــــــــــــــــــــــــــــــــــــــــــــــــــــــــــ
Oh dear - I am so sorry to know she is no longer with you and the rest of her loved ones. She was dear to all and me.
God bless her soul. I am sure she is light.
Blessings,
Glyol
ــــــــــــــــــــــــــــــــــــــــــــــــــــــــــــــــــــــــــــــــــ
Sincere thanks for including me ! I will be thinking of her, some one I never saw but I think I know and will never forget her.
Warm regards to you all.
Donia Gobar
ــــــــــــــــــــــــــــــــــــــــــــــــــــــــــــــــــــــــــــــــــ
May her soul rest in peace and paradise be her eternal abode. May you and the family keep her memory alive and face the adversity with courage, patience and perseverance.
Regards and be your best.
Ahmad-Shah Duranai
ــــــــــــــــــــــــــــــــــــــــــــــــــــــــــــــــــــــــــــــــــ
Thank you, Zaman.
Peace in love,
Katherine.
ــــــــــــــــــــــــــــــــــــــــــــــــــــــــــــــــــــــــــــــــــ
A beautiful offering, Zaman. I will join with your family in remembering Jahan with Ya Nur, Ya Munnawir.
Str. Noor-Malika
ــــــــــــــــــــــــــــــــــــــــــــــــــــــــــــــــــــــــــــــــــ
Janice and I want to express our immense gratitude to you and your family for sharing with us on this the one year commemoration of Jahan's passing. Let us continue to celebrate her beauty and strength in our thoughts and prayers and through our actions of love and compassion.
Janice and Victor Huey
ــــــــــــــــــــــــــــــــــــــــــــــــــــــــــــــــــــــــــــــــــ
Last year when I received this shocking news, I could not believe it, I did not hear from her for some time before this sad and heart breaking news. I thought probably she was upset over something or I did something wrong which offended her. I did not know she was suffering from that kind of illness.
My friendship with Jahan and Zaman Jan goes back to thirty six years when Jahan was my coworker in the UN office in Kabul. I had the greatest respect for her intellectualism and courage , she was the true defender of right and she was not coward the way of showing it, she was always standing with all her might for right and truth, she was exceptionally very brave and courageous, she was warrior of the path of honesty and virtuousness. She was very unique and very special person with her vision of realities, coming from a close and traditional society her way of thinking was so admirable.
She was very close friend of my wife and myself.
When I heard the sad news of her demise, I was lost, I was devastated I was broken, I was desperately looking for some thing to find consolation in , to be able to reconcile with this tragic event. I was searching for words and sentences to be able to translate this painful feelings for the loss of my dearest friend whom I respected and loved sincerely and honestly and brotherly. I lost a great friend and her place will remain vacant in my memories. That was why I was unable to give my condolences to Zaman Jaan and her kids last year, I could not do it . However this sorrow will remain with me forever.
Aref Abassi
ــــــــــــــــــــــــــــــــــــــــــــــــــــــــــــــــــــــــــــــــــ
Dear Dr. Saheb e mohtaram,
May your beautiful wife's soul rest in eternal peace. I have received several of your messages, but have been busy with work and being a primary caregiver to my ailing mother and have not been able to respond. I hope you forgive me. You, your wife and lovely children are in my prayers. She too was very fortunate to have such a wonderful, loving and devoted family as you all were to have her presence in your lives.
My best regards to you and your dear family,
Mariam Barakzoy
ــــــــــــــــــــــــــــــــــــــــــــــــــــــــــــــــــــــــــــــــــ
I'll be thinking about her Wednesday night.
God bless you all.
P.K.
ــــــــــــــــــــــــــــــــــــــــــــــــــــــــــــــــــــــــــــــــــ
Thank you Zaman. Our hearts and minds will be with you on the anniversary of Jahan's passing. Marc and Cam Y.
Marc Phillip Yablonka
ــــــــــــــــــــــــــــــــــــــــــــــــــــــــــــــــــــــــــــــــــ
Hello Brother Stanizai,
I remember your wife in many of the functions you both attended for many years.
WE pray for her. Pl accept our condolences.
Zahir Ahmed & Fathima Ahmed
ــــــــــــــــــــــــــــــــــــــــــــــــــــــــــــــــــــــــــــــــــ
Thank you for sharing the information with us. May Allah SWT Bless her soul.
Iraj Ershaghi
ــــــــــــــــــــــــــــــــــــــــــــــــــــــــــــــــــــــــــــــــــ
That's beautiful. I'm going to try my hardest to make it tomorrow, iA. I can't believe it's been a year, I still feel her presence, especially when thinking back on the memories with her. I wish I knew her more, and miss her dearly.
Meriam
ــــــــــــــــــــــــــــــــــــــــــــــــــــــــــــــــــــــــــــــــــ
Thank You Zaman for including me in this ritual with Jahan.
Yours,
Ruth
ــــــــــــــــــــــــــــــــــــــــــــــــــــــــــــــــــــــــــــــــــ
Lovely. Thank you for sharing.
Joan
ــــــــــــــــــــــــــــــــــــــــــــــــــــــــــــــــــــــــــــــــــ
Hi Zaman:
I leave this morning, 20 August for a short vacation. My thoughts and good wishes will be with you, your family and of course your beloved Jahan. I will be thinking of her this evening and joining you in spirit and love for this beautiful soul.
Sandy and I send you our warm wishes and love.
Blessings,
Dennis Patrick Slattery, Ph.D.
ــــــــــــــــــــــــــــــــــــــــــــــــــــــــــــــــــــــــــــــــــ
Dearest Dr. Zaman,
I cannot believe one year passed and we, the oblivions, even did not realized it just up to now. I can imagine what you have been through during this past year. May God reward your efforts and love in cherishing the beloved Jahan with a world of love and peace. Hope you feel better in the comfort of her satisfaction of you. I am sure her soul is already blessed on the elevation of better life. My deepest sympathy and condolences to you on her new life anniversary.
Love
Mehrdad
Love & Live
ــــــــــــــــــــــــــــــــــــــــــــــــــــــــــــــــــــــــــــــــــ
May you rest in Peace dear Jahan.
Tezcan Inanlar
ــــــــــــــــــــــــــــــــــــــــــــــــــــــــــــــــــــــــــــــــــ
Hello Zaman. You have been much on my mind.
It is a year since Jahan left earth. How are you and your children faring? Jahan's website is beautiful and embodies the love you have for her. I see that she inspires you still.
Can you tell me about the beautiful Pashto music. It is enthralling.
Sending you prayers and warmth on this 20th day of August. Blessings to your family,
Deborah Wilday
ــــــــــــــــــــــــــــــــــــــــــــــــــــــــــــــــــــــــــــــــــ
Truly appreciate your amazing work while sharing the meaningful and memorable life of a genuine wife/mother with all of us. Very much looking forward to meeting you in person.
Sincerely,
Attaullah Arghandiwal
ــــــــــــــــــــــــــــــــــــــــــــــــــــــــــــــــــــــــــــــــــ
We will keep her and the family in our prayers.
Best wishes always
Zarjon Baha
ــــــــــــــــــــــــــــــــــــــــــــــــــــــــــــــــــــــــــــــــــ
My Dear brother,
Every one of your email about my sister Jahan, makes me feel your bleeding heart and her children's bleeding hearts, and make me cry. I think, sorrow is greater bliss of His Almighty that joy, as it connect us so intimately, and in that intimacy, the depth of joy is experienced. Allah's bliss to her soul.
Love,
Ayati
Please extend my love to your children and the Stanizai family at large.
PS, you may say, "yes I know, you are Persian and your are trained to cry" That will be quite accurate.
ــــــــــــــــــــــــــــــــــــــــــــــــــــــــــــــــــــــــــــــــــ
Dear Zaman,
Thinking of you and your family on this day of remembrance. Although I only meant Jahan once, I was so struck by - and have never forgotten - her strength, grace and fierce wisdom…and all this in a 20 minute conversation!
May her memory and joyous soul continue to live on in your and your family's hearts.
In Peace,
Cathy Diorio
ــــــــــــــــــــــــــــــــــــــــــــــــــــــــــــــــــــــــــــــــــ
Thank you for sharing this beautiful memorial with me. I will be there in spirit.
Ani Zonneveld
ــــــــــــــــــــــــــــــــــــــــــــــــــــــــــــــــــــــــــــــــــ
Thank you Zaman, for this welcome reminder. I will be joining you in spirit this evening in remembering Jahan and will light a candle in my home to reflect on her illuminating spirit that reached and blessed so many people, including me.
Peace and blessings,
Theresa
ــــــــــــــــــــــــــــــــــــــــــــــــــــــــــــــــــــــــــــــــــ
هم وطن محترم داكتر زمان ستانیزى به اين طريق تاءثرات قلبى خودرا نسبت روز سالكرد خانم عزيزت جهان تقديم ميكونم از خوداوند بزرك برايت صبر مى خواهم طاهره واله
Tahera Waleh
ــــــــــــــــــــــــــــــــــــــــــــــــــــــــــــــــــــــــــــــــــ
Mr. Stanizai,
I pray for Jahan from the other side of Pacific Ocean, Tokyo.
Your student,
Junichi Koide
ــــــــــــــــــــــــــــــــــــــــــــــــــــــــــــــــــــــــــــــــــ
I watched the entire Video clip of the first year ceremony in remembrance of your beloved wife. Please, accept our family's condolences. Your speech brought tears to my eyes and heaviness to my heart. The finest condolence is the one in Quran Kareem, "Innalillahu wa innaleyhe Raje-oon." (We are from God and onto God is our return.)
Prof. Bashir Zikria
ــــــــــــــــــــــــــــــــــــــــــــــــــــــــــــــــــــــــــــــــــ
My Allah SWT bless her sole
Samir Yonus
ــــــــــــــــــــــــــــــــــــــــــــــــــــــــــــــــــــــــــــــــــ
Dr. Sahib Salam,
May She Rest in Peace; by you all remembering her so whole heartedly, I am sure she is in heaven. May God be with all of us.
Regards,
Fareed Wardak
ــــــــــــــــــــــــــــــــــــــــــــــــــــــــــــــــــــــــــــــــــ
Dear Dr. Zaman:
No measure or expressions of condolence
can bring solace or assuage your heart and those of your children on the loss of a great Lady such as Jahan, May Allah Bless Her Soul. A Lady indeed of pioneering pursuits such as in poetry, literature, the study of human mind and process of thinking and impression. I can claim to have very rarely come across one who, though of sincere religious commitment and practice, nevertheless had a pioneering Spirit of reflection and thinking to arrive at the true and Divine Messages of Allah revealed in the Holy Quran. While she would not wish to challenge one's interpretations of the Holy Words, she was bold enough to question stereotype and traditional understanding of the Messages, and stand up to present a more meaningful and acceptable version, which had to contain an all-encompassing measure of Divine Love for all of Human-kind. We at IMAN 's Quranic Forum and Night of Poetry and Music sorely miss her Divine-ordained absence, though aware that she is ahead of us in the journey to the Realm of Spiritual Comfort and Peace.
Ravanash Shaad, and May Allah Grant you and your Family forbearance and good health. Ameen.
Hamid and Shahnaz Zavosh, and your Friends at IMAN