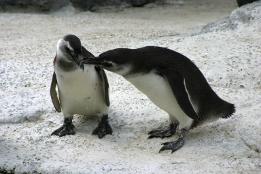 The following are excerpts of some of the condolences sent to Jahan's family
Jahan has touched our lives profoundly
Let us remember Life is never extinguished
as it may appear to us,
it is simply transformed
into another form of expression.
It is said that in each person's life
there are 3 doorway opportunities
for us to make our transition,
depending where our life circumstances take us
as to which we "choose" or which chooses us.
Jahan's life journey chooses this time
to she her mortal coil
and enter the next level of her expression.
Let us hold her in our thoughts and prayers
and envelope her in Gods Nurturing Love.
She is Resting in the Heart of the Divine
We are but ripples on the ocean of life
Rain drops of precipitated light
Be our journey short or long
Each one we touch is changed forever more
Thankful IAM
for all who have touched my life.
As the dark garment of Pain
is released into the garment of Light
The Soul rests in the hands of the Divine
May these words comfort you at this time of
transition.
In Love and Light
- IAM Basia
*********
With Sincere Sympathy
On be half of the Ismaili community,
I would like to offer our heartfelt condolences.
With warm wishes
- Muneerah Merchant
President, Aga Khan Council
Palo Alto, California
*********
We thank Jahan also for reminding us again of our human mortality and spiritual immortality! No matter what plane of expression, may we all be united in that one everlasting reality of divine love, peace and bless.
- Marian and Raymundo Rios
*********
Dear Zaman and all of Jahan's Family,
I send you my deepest sympathy and condolences on losing Jahan. May she rest in peace, and may you all find comfort in remembering her bright and passionate spirit, and dedication to good work in the community.
I was a guest several times in your home when our WLA Cousins met at your house. Zaman, I remember when you and Jahan were guests in my garden.
- Jean Katz
*********
Dear Zaman,
With Deepest Sympathy
I am so sorry to learn of Jahan's passing. May her spiritual presence bring you comfort during the time of grief.
Blessings,
- Lynn Gordon
Forestville, California
*********
Zaman –
It was with great sadness that I learned of your wife's death. I couldn't be at her memorial but a colleague who attended said you spoke beautifully.
Hoping you are meeting each day as best as you can.
- Shari Tarbet
Pacifica Class of 2012
Albuquerque, New Mexico
*********
Dear Zaman and Family,
We send you our heartfelt condolences upon the passing of JAHAN. We send you all our love and our hope for strength and healing.
For us, there was first ZAMAN coming into our lives from a distant land. The, for many years now, ZAMAN and JAHAN have traveled together in our minds. Unimaginable that Jahan has left this world.
We know you will draw strength from your family and peace from your garden. We are part of that family. Thoughts of you, Jahan and your family have enriched our lives.
With respect and love,
- Ken and Kari Vonnegut
Bow, Washington
*********
Dear Nadia, Sara and Family,
I was so saddened to hear about your sweet Mom! I've been thinking about you a lot and want you to know that you have my love and support. Just meeting her the onetime at Sara's wedding, I could see what a kind and loving soul she was—and a very strong woman! What a great role model to have in life! Please let me know if you ever need to talk…
Love,
- Andrea Schunk
Long Beach, California
*********
Dear Zaman:
I am your former student of Mythology at Pacifica. I only met Jahan once, when you introduced us, but I felt her beautiful spirit instantly. I recall that when I joked that her name rhymed with yours (Jahan and Zaman), we shared a hearty laugh.
I am so sorry for your great loss. On Sunday, I attended the memorial service at the Islamic Center, but I did not have the courage to come forward to the receiving line to speak with you and extend my condolences. Words just seemed so trite. I could not do it.
But you, on the other hand, found a way to pierce through the barriers of language and cut to the heart of soul. When you spoke, your words were sacred. It took me to the holy place—along with everyone in that room who joined you in those moments. I am humbled by your love.
I may have graduated from Pacifica and have my degree, but I am your student forever. And I stand with you in your grief.
- Phyllis Mazzocchi
Los Angeles, California
*********
To the family of Jahan,
I had the great pleasure of knowing your beautiful wife and mother. We would laugh together in the dance classes and she always shared how blessed she was with her beautiful family.
She was loved by many here at the community. I will miss her presence.
Peace,
-Teresa Bond
President/CEO Caner Support Community
*********
Zaman,
Peace and warm regards,
I was shocked and deeply saddened to receive your message regarding Jahan's passing.
I'm grateful I had the opportunity to meet such a beautiful soul. She is, I am sure, experiencing the Peace of the Merciful One.
- Patrick Mahaffey
Santa Barbara, California
*********
Dear Family,
Jahan gave all of us strength empathy and unconditional support and understanding. What a remarkable human being! May you be comforted by the appreciation of people to all of her wonderful friends.
- Survivors Group
*********
Dear Family –
We all feel honored to have known Jahan and shared our feelings and struggles with her. She listened to others and always gave good advice and was a cherished member of our survivors group-
May her memory be a blessing-
- Ruth Salk and several of the Survivors Group members
*********
Sara,
My deepest condolences to you and your family on the passing of your Mom, Jahan.
Last Friday during our ICUJP meeting we remembered with tenderness Jahan.
Toward the beginning of our meeting Stephen Fiske presented a loving reflection of his interfaith work with Jahan. During one closing circle many of us shared our memories of Jahan.
Paul also spoke about working with Jahan on the Culver City Area Interfaith Alliance.
We remember Jahan's dedication to her Muslim faith and her commitment to reaching out to interfaith communities.
I will miss Jahan's sweet presence.
- Susan Anderson
*********
Dear Zaman,
I was shocked and saddened to learn of your wife's passing. You have my deepest sympathy. She was obviously a lovely woman and devoted to you. Your loss is surely immeasurable. I hope your deep spiritual faith brings you comfort in your time of grief.
Sincerely,
- Laura Grillo
Carpinteria, California
*********
So many hearts
that are feeling sadness.
Because she was here-
because she was love.
So sorry for your loss.
Love,
Tapia and Becky
*********
Dear Zaman,
I was sorry, so sorry, to hear of the loss of you beautiful wife. The few times I talked to her at Evan's events, she was always so gracious and pleasant. I know you will miss her but will carry on with her memory and all you had together in life.
My condolences,
- Penny Giacalone
San Diego, California
*********
Dear Zaman:
I found out yesterday that your dear wife has left this world. I remember her dancing a few years ago when we were the Retirement Dinner at the Moroccan Restaurant on Sunset. I am sure you have many happy memories.
Ich möchte Dir und Deiner Familie mein herzlichest Beileid aussprechen.
Deine Freundin.
- Margot
Los Angeles, California
*********
Mr. Stanizai,
It is with deepest sympathy this comes your way. Please know that the sincerest thoughts are with you at this difficult time. A very old (retired) heart aches for you in your great loss. May she rest in eternal P-E-A-C-E! Met your lovely wife at an Evans' function many years ago. Did not know of her, long, drawn out battle with the DEVIL'S disease, cancer. She fought a courageous battle with a very unfair and insidious foe. For whatever they are worth (coming from a Christian), my prayers are with you dear friend.
- Mr. Baker
*********
Dear Zaman and family,
I am so sorry for your loss. Words cannot describe how I feel. May the love of your family help you throughout this time. It's very difficult to express words at a time like this but I want you to know I am thinking of you at this time.
- Arlene Waszzack
*********
Dear Zaman,
Thank you for the honor you extended in sharing your beautiful Jahan's memory. What a wonderful family you have. My thoughts and prayers are with you.
- Joyce Mancini
*********
Zaman-
Our deepest condolences.
- Mark and Debra Lamana
*********
Zaman and family,
May you find comfort and support from those around you during this difficult time.
Karen and Monika Deukmejian
*********
Dear Zaman
Our deepest sympathy on the passing of Jahan. Inshallah, She is in a better place now.
- Marc and Cam Tu Yablonka
*********
Zaman,
I'm appalled and horrified to learn of Jahan's untimely death. I knew her a bit through Interfaith Communities United for Justice and Peace; not enough to claim friendship, but well enough to appreciate how charming and gracious she was and to give me a sense of the immensity of your loss.
- Jon Krampner
*********
Dear Zaman,
With heartfelt sympathy I feel your pain, but I am certain that you have a beautiful soul and a shared memory of your beloved wife to cherish. I wish you patience.
- Pirayeh
*********
Dearest Dr. Stanizai,
Wishing you peace in your time of sorrow. I was so sorry to hear of your loss of your beloved wife, Jahan. Her beauty and strengthlive on. Please take care of yoursel;f. You andl your family are in my prayers.
Sincerely,
Susan Arakawa