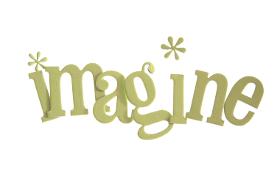 The following poems are offered, presented, or dedicated to Jahan's spirit
Over 40 years ago, in a little poetic phase I experienced, aspirational thoughts came effortlessly into verses for me. One short one, which I can remember, seems a perfect expression of Jahan's victorious life.
O Mother of life's drama,
Divine creative soul,
May Your true voice
In ours exclaim
As we complete each role:
"That part I played with feelings,
With beauty and with grace;
The Truth which lay
Behind its thought
Shall not all time efface."
With love and sincerity,
-Marion Rios
*********
Resurgram
There is no death!
Our stars go down
To raise upon a fairer shore;
And bright in heaven's jeweled crown
They shine forever more.
There is no death!
The dust we tread
Shall change beneath the summer showers
To golden grain or mellow fruit,
Or rainbow tinted flowers
The granite rocks in powder fall,
And feed the hungry moss they bear
The Fairest leaves drink daily life from out the viewless air.
The re is no death!
The leaves may fall,
The flowers may fade and pass way;
They only wait through wintery hours
The coming of the May
And, ever near us, though unseen,
The fair immortal spirits tread;
For all the boundless Universe Is Life:
There are no dead!
- Attributed to Bulwer Lytton
- Offered by Dr. Basia Durnas
*********
We're Thinking of You
In the loss you feel,
There is deep sadness.
But in the life you celebrate,
There is even deeper meaning.
And in the memories you cherish,
may there be so much goodness
and love that they will offer
comfort when you need it most.
- Offered by Muneerah Merchant
*********
"They that love beyond the world
cannot be separated by it.
Death cannot kill what never dies.
Nor can spirits ever be divided,
that love and live in the same divine principle."
- William Penn
"Love never dies" – that I
What I have found to be true.
Those we love are forever in our hearts,
as in God's heart.
- Presented by Anthony Manousos
*********
It's difficult to bear the loss
Of one so very dear,
But may it help a bit to know
That caring thoughts are near,
And may your special memories
Be a comfort to you, too.
And keep the one you loved so much
Still very close to you.
- Sent by Patrick Mahaffey
*********