Sara Stanizai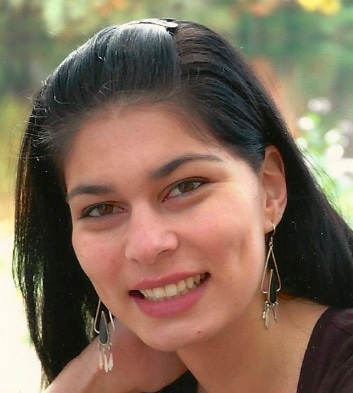 Sometimes parents think they are successful because they have children who make a lot of money, do whatever their parents/family say, or simply become copies of their parents. But the most successful parents are the ones who raise children to think and decide for themselves, who are able to consider not only their families and traditions, but what is important to them at the time. The most successful parents are the ones who raise children, who define themselves independently, not just as someone's daughter, or someone's wife, or someone's employee. I think that is the lesson my mom tried to teach everyone she met. My mom was a leader, who taught by example. And who was relentless in her improvement of herself and the world. She made decisions for herself, not based on what others wanted. If you spent any time with her, you knew she was not afraid to ask why, or to take a different point of view, for the sake of learning.
My mom touched many lives in her 60 years. Whether they were a family member, a close friend, or they knew her through someone else. Everyone is here because of her today. Her memory will live on, in the friendships she made in the cancer support community, the progress she made with the interfaith alliance, in the fun and excitement of her weekly Zumba classes, and through the peaceful and beautiful gardens she tended at her home. But mostly, her legacy lives on in her family. If you never met my mom, her family can show you who she was.
If you knew her through her husband, my dad, then you knew her as a beautiful, strong woman, no less than perfect, and just a little bit stubborn. And as someone who always "did her own research" instead of doing what salespeople told her. You knew she was someone who wouldn't back down, especially in difficult times. If you knew her through her son, my big brother, you knew her as someone who had a bottomless well of faith and tough love, and someone who never gives up. Someone whose intuition can disregard all the external circumstances, and treasure a person for who they really are. If you know her through me, you know she was a therapist who loves to dance. Someone assertive, confident, and who held everyone to standards as high as her own. If you know her through her other daughter, my little sister, you know her as stylish, rebellious and joyful, and as someone doesn't take BS from anyone.
My family and I all hear her voice every day, and we all know "what would Mommy do?" But we also know that the choice is our own, and that above all, she worked hard to make sure we don't do anything out of "obligation," but out of love. That's how we know she raised a strong family – we do things because we want to, not because we have to.
My mom loved flowers, the color pink, the sound of music, and she loved Lucy. She loved learning, trying on jewelry and she loved a good bargain. She loved a good joke, going for long walks in her neighborhood, and debating topics over the dinner table, and breakfast table, and lunch. Once, recently, her nurses were treating her and told her to relax by thinking of a happy place. She described her happy place as her husband and children sitting around her dining table, 4 chairs for 5 people, and we always had to grab one extra, and everyone had their own colored dinner napkin.
I feel calm and at peace with per passing, although I'm sure some days will be harder than others. But it helps that I see her in all the people around me that love and admire her. It helps that I see her in myself, and my brother and sister. And it helps that she got to experience that happy place, that we all got to be around her, before she passed away. I think she was waiting for that – to see that we would all be together, healthy and happy, before she was ready to leave us.